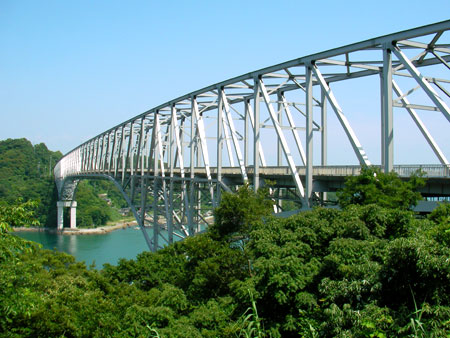 Amakusa Gokyo (The Five Bridges of Amakusa)
"Amakusa Gokyo" is the five bridges connecting the Oyano-jima of the Amakusa Islands to Nagaura Island ~ Ikejima ~ Maejima ~ Amakusa Uejima, from Misumi at the tip of Uto Peninsula in Kumamoto prefecture. It opened on September 24th, 1966.
The national highway (Route 266, National Highway 324) between No. 1 Bridge and No. 5 Bridge is called "Amakusa Pearl Line" because pearl farming is prosperous.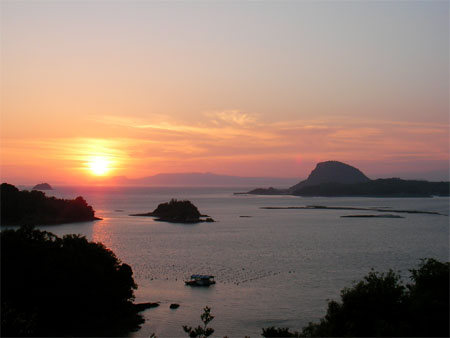 Amakusa Matsushima
This Amakusa Matsushima is also known as a beautiful evening landscape and has been selected as "100 sunsets in Japan".
A beautiful landscape with large and small islands floating in the marine blue ocean between Amakusa Gokyo Bridge No. 2 and No. 5 Bridge is called "Amakusa Matsushima" and counted as one of "Japan Three biggest Matsushima".